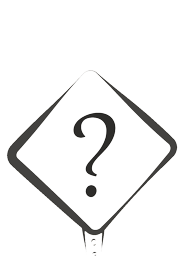 Business Plans


Entering into the competitive restaurant industry requires substantial planning. To fully understand the economics of the business and identify potential returns before making substantial expenditures we recommend the development of a comprehensive restaurant business plan. Regardless of whether you are in need of financing, or a seasoned veteran in need of a more aggressive vision, ABCglobal can work with you to create the restaurant business plan that will model your business and document your strategy.


Leasing Contracts


Leasing a restaurant space is often a challenging negotiation requiring precise knowledge that is restaurant and food-service specific. V ABCglobal can help answer your restaurant leasing questions and manage the restaurant leasing negotiations. We have successfully negotiated numerous restaurant leases for our various clients and have a thorough understanding of the aspects that need to be taken into account.


Negotiating restaurant contracts such as vendor arrangements and partnership agreements can be intimidating and time-consuming. We have experts on our team that have the passion, skills, and professional know-how to provide you with the guidance through negotiating these contracts. Our goal is to ensure that you receive the appropriate outcome for your particular business situation.


Benchmarking & Comparative Analysis


In order to measure the success of your restaurant in the industry, it is important to be able to compare your business to other industry leaders. We can help by providing you with up to date and accurate restaurant benchmarking information that measures your financial and operational performance compared to other companies of your relative size and style.


ABCglobal can also provide you with a comprehensive restaurant analysis to identify opportunities of focus to drive your fiscal performance. It is a challenge for any restaurateur to evaluate the efficiency of your operations without the necessary tools and support. ABCglobal is here to provide you with this complete restaurant business analysis for your future performance and success.


Expert Witness Testimony


One of the more challenging aspects of being a Restaurant Owner and Operator is that at some point you may have to deal with legal issues. It is important that you have access to expert guidance and information to help support you during these times. ABCglobal has significant experience in providing expert witness testimony on a variety of matters that relate to the financial management of restaurants. We have provided this type of expert witness testimony to a number of clients over the years while also giving the personal support that is needed through these extremely serious periods. If you have additional questions about legal issues we will provide you with the guidance and direction to find the appropriate help for your specific situation.


Valuations & Appraisals


Occasionally restaurant owners require the valuation of their business. However, with the numerous factors that go into a complete restaurant valuation, this can be an overwhelming process. ABCglobal can provide you with the thorough restaurant valuation and restaurant appraisal that you need for your business. If you are interested in a potential sale, estate planning, taxation, ownership changes, or just curious about your standings, our Restaurant Consultants will provide all of the information you need to gain a proper restaurant valuation.


Operations Consulting


Being able to effectively manage all aspects of your restaurant operations is imperative to your financial success. ABCglobal combines the power of better business practices with experienced restaurant management professionals to help you identify opportunities and develop procedures to better control costs in these key areas.


Concept Development:


If you have plans of opening a restaurant, ABCglobal can give you the guidance you need to develop your concept into a successful business. Our consultants have formidable experience with strategy, menu planning, preopening, modeling, design construction and branding. Our team is here to help you achieve your desired goals in opening a restaurant.


Menu Assessment:


The importance of having a balanced menu with individually costed out recipes is helpful for your financial success. ABCglobal can review your menu and help create a plate costing system. We can also review product mix, ingredient costs, and labor needs. Our consultants have the background and mindset to consider both the creative and practical aspects of your dishes in order to help you trim costs, reduce excess waste, and as always, keep your quality high.


General HR Consulting:
ABCglobal understands that recruiting and maintaining your quality employees is one of your restaurants best assets. We have consultants who can assist you with answering your basic Human Resources questions in any of the following areas: Workers' Compensation, Benefits Administration and COBRA compliance, Employee Relations, Wage and Hour, OSHA requirements, Performance Counseling and terminations.


Establish & Maintain Information Systems:


At ABCglobal we believe in leveraging technology to improve efficiency and maintain a competitive edge. Whether you are looking to deploy the most advanced restaurant information systems or interested in leveraging what you already have in place, ABCglobal can guide you through the complex web of hardware, software, vendors and network systems to help achieve your goals.