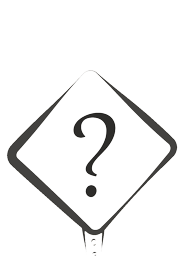 We have varying fee structures based on the nature, timing, scope and size of the project. Our ongoing monthly back office/accounting service is typically a fixed monthly fee, which varies depending on the service package selected. Project and consulting work can be either hourly or a fixed fee. We endeavor to make the fee structure and billing schedule work for our clients and are happy to customize a solution that works for you.


Our clients come in literally all shapes/concepts as well as sizes, from under $1 million in annual sales to over $30 million, and from single location to multi unit chains. If you are interested in finding out about ABCGLOBAL, please contact us and we'll be happy to speak with you and efficiently determine if we can help you with your business needs.


If you are interested in ABCGLOBAL acting as your "back office" and outsourcing all your day to day accounting to us, it's never too early to speak with us. We would much rather get involved early, before you open, to ensure that the systems are set up properly and avoid any last minute rushes. Our fee structure does not change based on when you bring us on board, so it's cost effective to bring us on board earlier.


I don't need ongoing accounting help, I just want you to set up my systems for me. Can you do just this?


Yes. And then we'll go away, if you'd like.


The majority of our clients are restaurants but we also do work with food service companies, If in doubt, feel free to contact us and if we are unable to help you, we'll do our best to provide you with references or help you find someone who can assist you.


No, we are not lawyers and do not provide legal advice or services, but know good professionals in this arena who specialize in corporate set up (as well as lease review, HR issues, etc.) and can point you in the right direction, then liaison with them to make the process go as smoothly as possible.


We get this question quite a bit, which is nice, and the answer does change but here are some current favorites.
Who do you recommend for key services such as insurance, credit card processing, IT, POS sales/install, legal, secret shopping services, PR, and so on?


We routinely help our clients with key relationships in these areas, and others, by not only making introductions but helping to secure the best rates and service. Let us know what you need. We recommend professionals we have worked with for years, who have earned our respect and our trust.


Never underestimate the value of your presence in your restaurant

.